for the models up to 1979 year there is no data card in the program.
VIN-code:
Model:
Order number:
Delivery date:
Engine: .
Gearbox:
SA-codes

You have entered incorrect VIN-number, or no all symbols (must be 17),
or no data card for this VIN is in a program (vehicle up to 1979 or after 2014 year prod.).
Please select models and aggregates manually.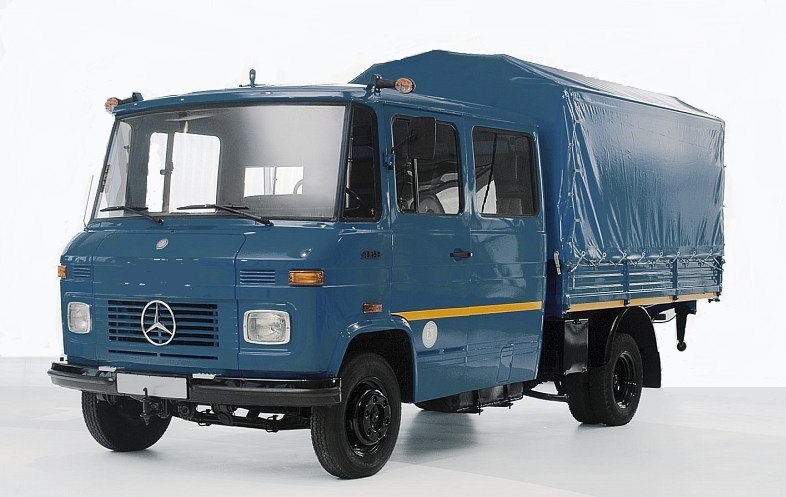 Aggregate/
unit
Filling capacity approx.
(litres, gramm)
Service product
Sheet
MB no.
Engine M 115
with oil filter
115.9..
max. 5,5 l
min. 4,0 l
multigrade motor oil
229.1
229.3
229.5

Engine M 102
with oil filter
102.943
max. 4,5 l
min. 3,0 l
multigrade motor oil
229.1
229.3
229.5

Engine OM 615
with oil filter
615.9..
Engine OM 616
with oil filter
616.9..
max. 6,5 l
min. 5,0 l
multigrade motor oil
228.1
228.3 / 228.5
229.1 / 229.3
229.31 / 229.5

Engine OM 314
with oil filter
314.9..

oil bath
air filter
max. 10,0 l
min. 7,0 l


0,5 l
multigrade motor oil
228.1
228.3 / 228.5
229.1 / 229.3
229.31 / 229.5

Engine OM 352
mit Ölfilter
353.9..

oil bath
air filter
max. 16,5 l
min. 11,5 l


1,5 l
multigrade motor oil
228.1
228.3 / 228.5
229.1 / 229.3
229.31 / 229.5

Manual 4-speed
transmission
G 1/15-4
711.001/300
1,5 l
automatic transmission fluid (ATF)
236.2

Manual 4-speed
transmission
G 1/18-4
711.100
2,0 l
automatic transmission fluid (ATF)
236.2

Manual 5-speed
transmission
G 1/18-5
711.110
2,3 l
automatic transmission fluid (ATF)
236.2

Manual 5-speed
transmission
G 2/24-5
712.0..
3,4 l
automatic transmission fluid (ATF)
236.2

Manual 5-speed
transmission
G 3/60-5
714.007
5,0 l
automatic transmission fluid (ATF)
236.2

Automatic 4-speed
transmission
W 4 A 018
720.1..
7,0 l
automatic transmission fluid (ATF)
236.6
236.7

Automatic 4-speed
transmission
W 4 B 035
720.5..
10,2 l
automatic transmission fluid (ATF)
236.6
236.7

Rear axle
HL 1/2
741.0..
HL 1/3
741.2..
1,6 l
hypoid gear oil SAE 90, 85W/90
235.0

Rear axle
HL 2/5
741.3..
HL 2/9
741.3..
3,2 l
hypoid gear oil SAE 90, 85W/90
235.0

Wheel bearings
Wheel hubs
multipurpose grease NLGI-class 2
265.1
267.0
Manual steering
L 1,5 Z
760.20.
L 3 Z
760.3..
L 3,5 K
760.601

0,5 l

0,8 l

1,0 l
hypoid gear oil SAE 90, 85W/90
235.0

Power steering
LS 2 A
765.5..
ZF 8056
766.30.

1,2 l

1,4 l
power steering fluid
or automatic transmission fluid (ATF)
236.2
236.3

Brake system
Hydraulic
clutch control
0,55 l
brake fluid DOT 4 plus
331.0

Cooling system

M 115

M 102

OM 615/OM 616

OM 314

OM 352


11,0 l

10,0 l

11,7 l

13,5 l

18,0 l
coolant
-37°C coolant concentrate/water (50:50)
-45°C coolant concentrate/water (55:45)
310.1
325.0
325.3

Tipping unit
tipper-, hydraulic oil
or automatic transmission fluid (ATF)
236.2
236.3
236.6
341.0

Ring gear - Flywheel
Clutch bearing
sliding sleeve
Control rod
of injection pump
Sliding connection
of propeller shaft
longtime grease
MB no. A 001 989 88 51
MB no. A 000 989 63 51
Castrol Olistamoly 2
266.2

Battery cable
terminals
Electrical contacts
acid-proof grease
Bosch no. 5 700 102 082 (FT 40 V1)
battery clamp grease LM
Grease nipples
on the chassis
Trailer coupling
multipurpose grease NLGI-class 2
267.0

Bowden cables
seals and plastics
special grease
(-50°C...+180°C)
Klüber Unisilikon GLK 112
Wabco no. 830 502 087 4 (5 gr)
Windscreen washer/
headlamp cleaning
system
2,0 l
water with windscreen washer
concentrate «S» for summer
or «W» for winter.
Observe the correct mixing ratio.
Fuel tank
60 l - 140 l
fuel according to type of engine
---
---
---
---